Our Minister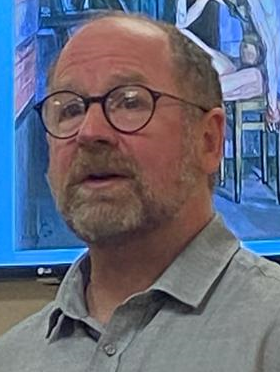 Rev. Jonathan Greaves has been with us since September 1999.
Jonathan became a Christian through his home Church, 'Central Baptist Church' in Southampton. Since then he has been eager to show that being a Christian is about having a personal relationship with Jesus, rather than being religeous; and that the Bible is God's Word and still relevant today!
Jonathan is Married to Samantha, they have 4 Children.
Trustees/Deacons:
David Adams
Elizabeth Alderson
Alan Cochran
James Endicott
Helen Hopkins
Richard McLachlan
Mike North
Cliff Vandervelden
Outreach Worker:
Morgan Britton
Pastoral Worker:
Bert Weenink
Pastoral Co-ordinator:
Maureen (Mo) Vendervelden
Safeguarding:
Designated Safeguarding Lead: Emma Lawson
Deputy Safegaurding Lead: Jo Walker
(See Safeguarding Page for more info.)
Fire Officer:
Dave Mullins
Kitchen Managment:
Richard Colthart
Administration Team:
Church Administrator: Roger Clewett
Church Secretary: David Adams
Treasurer: Clive Wiggins
News Sheet Editor: Rebecca Clewett
Website Editor: Ruth Bingle
Audio Visual Co-ordinators:
Jeff Bowman
Simon Beber
Other:
Special Appointment:
Auditor: Paul Brown, W J James and Co.
---