Town of Monmouth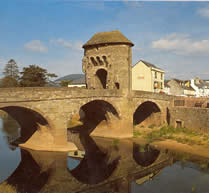 Monmouth is a small market town in the heart of the beautiful Wye Valley, famous for its Norman bridge which spans the river Monnow. The town has a population of approximately 10,000 with a small industrial base and retail trade as well as tourism and educational establishments being the main source of employment in the town. Many people commute into South Wales, the Midlands, and the West Country from here. Monmouth is divided into three areas and the population has increased over the past ten years or so with the construction of new housing estates in each of the three suburbs. Monmouth Baptist Church is situated near the town centre.
History of Monmouth Baptist Church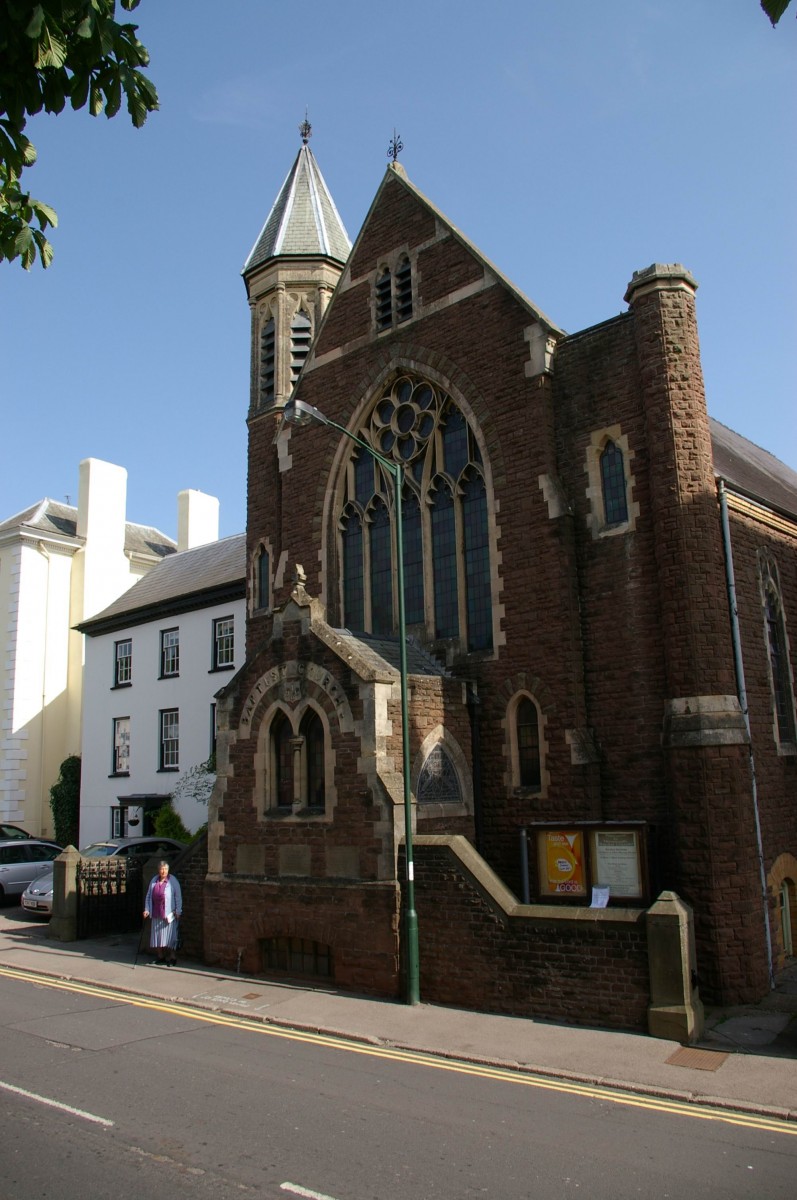 The congregation formed in 1818, after several ministers from associated churches visited the town. Initially in response to several years of gospel preaching by visiting ministers and missionaries three local people were baptised in the river Wye after which the church grew. The church originally met in a small building just off Monnow Street. The first pastor was appointed in 1831, and the original meeting place was enlarged in 1836 to form a chapel. After becoming derelict, it was demolished in recent years to make way for a supermarket car park.
The foundations of the present building in Monk Street were laid out in 1906, and the building was opened the following year 1907. The architect was Benjamin Lawrence of Newport, who designed it in a similar Victorian Gothic style to the Working Men's Institute (now a commercial art gallery) which he had designed next door in 1867. The building is constructed of Old Red Sandstone, with Bath Stone dressings. The stained glass in the porch was added in 1964.
The building underwent major refurbishment in time for its Centenary Celebrations in 2007.
In 2018 we celebrated our 200th year as a fellowship in Monmouth.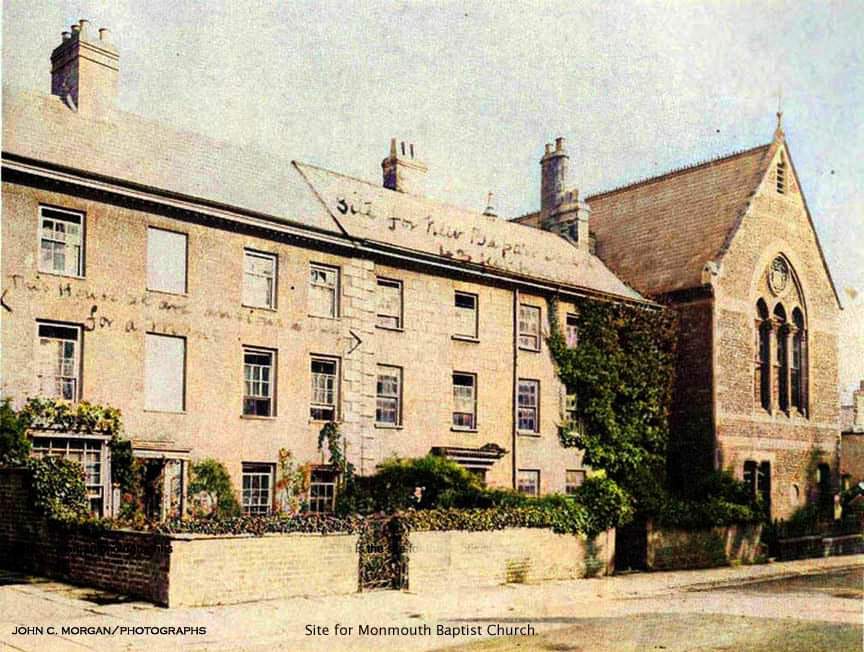 Monk Street before present chapel was built.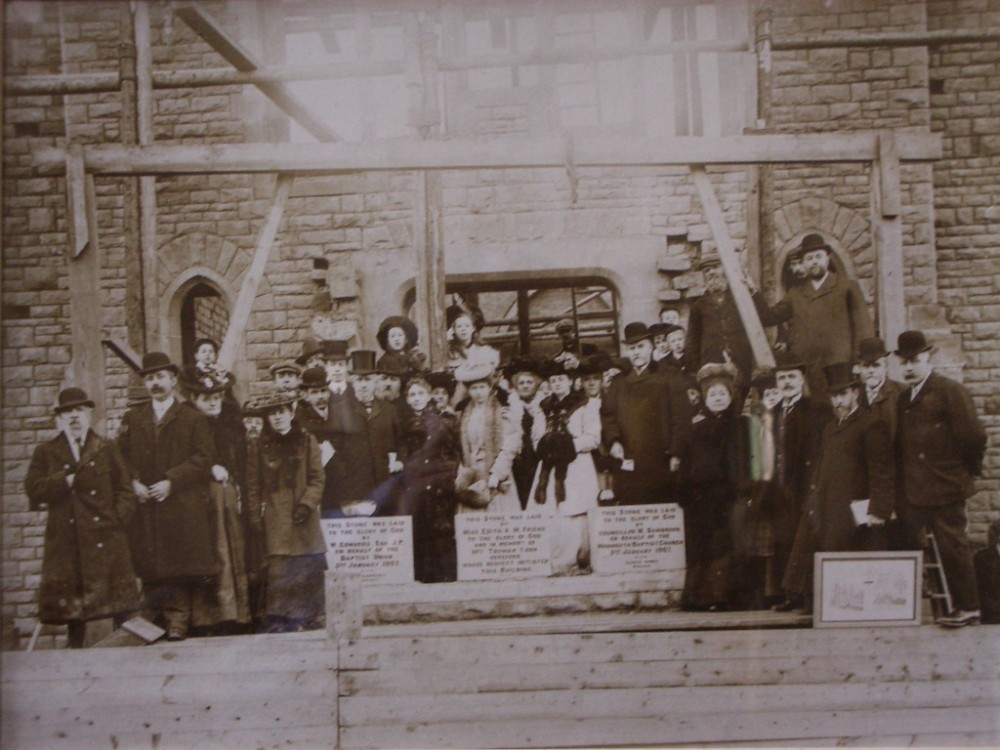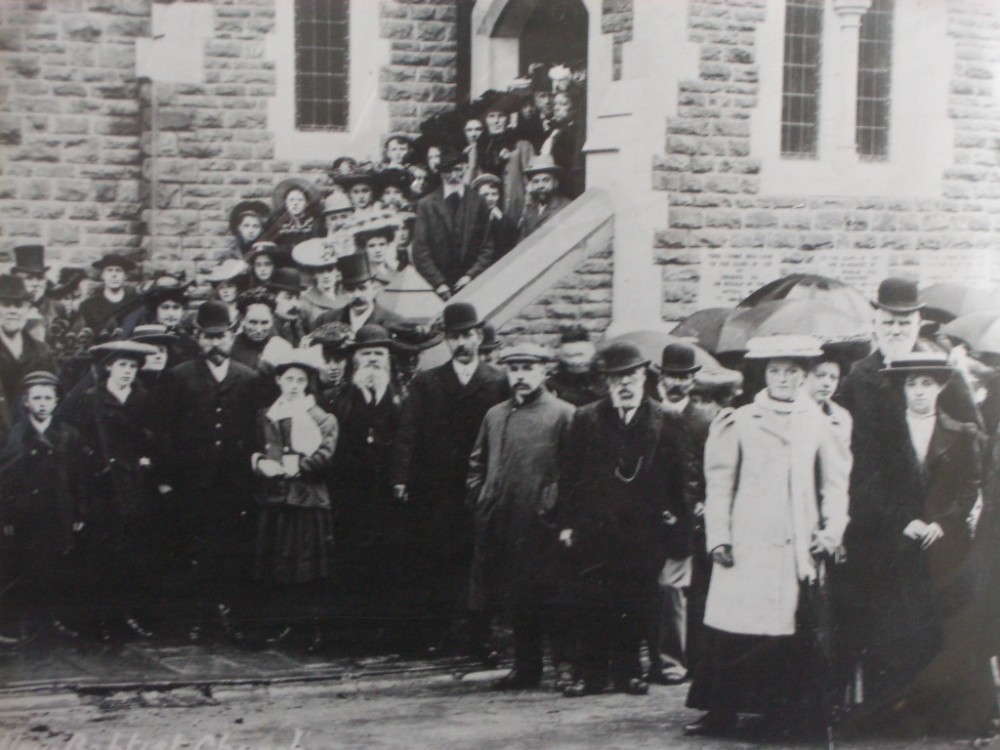 Monmouth Baptist Church present building, mid build and congregation in 1906.
Monmouth Baptist Church present building opening and congregation in 1907.

Monmouth Baptist Church and Congregation - Centenary Celebration in 2007.
---
150th Anniversary of George Lawrence Davis
Delegation to Spain
In October 2019 a Delegation group from Monmouth Baptist Church visited Spain, to Celebrate the 150th Anniversary of George Lawrence Davis, from Monmouth, who in the mid 1800's went to the region near Barcelona and caldes de Montbuiregion of Spain. Where he started schools for poor children and established a hospital as well as distributing Bibles and planting churches.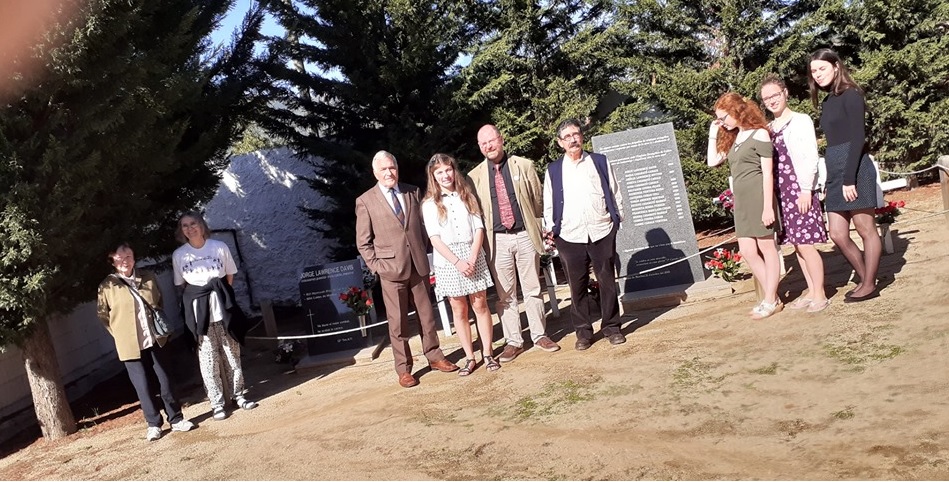 Delegation Group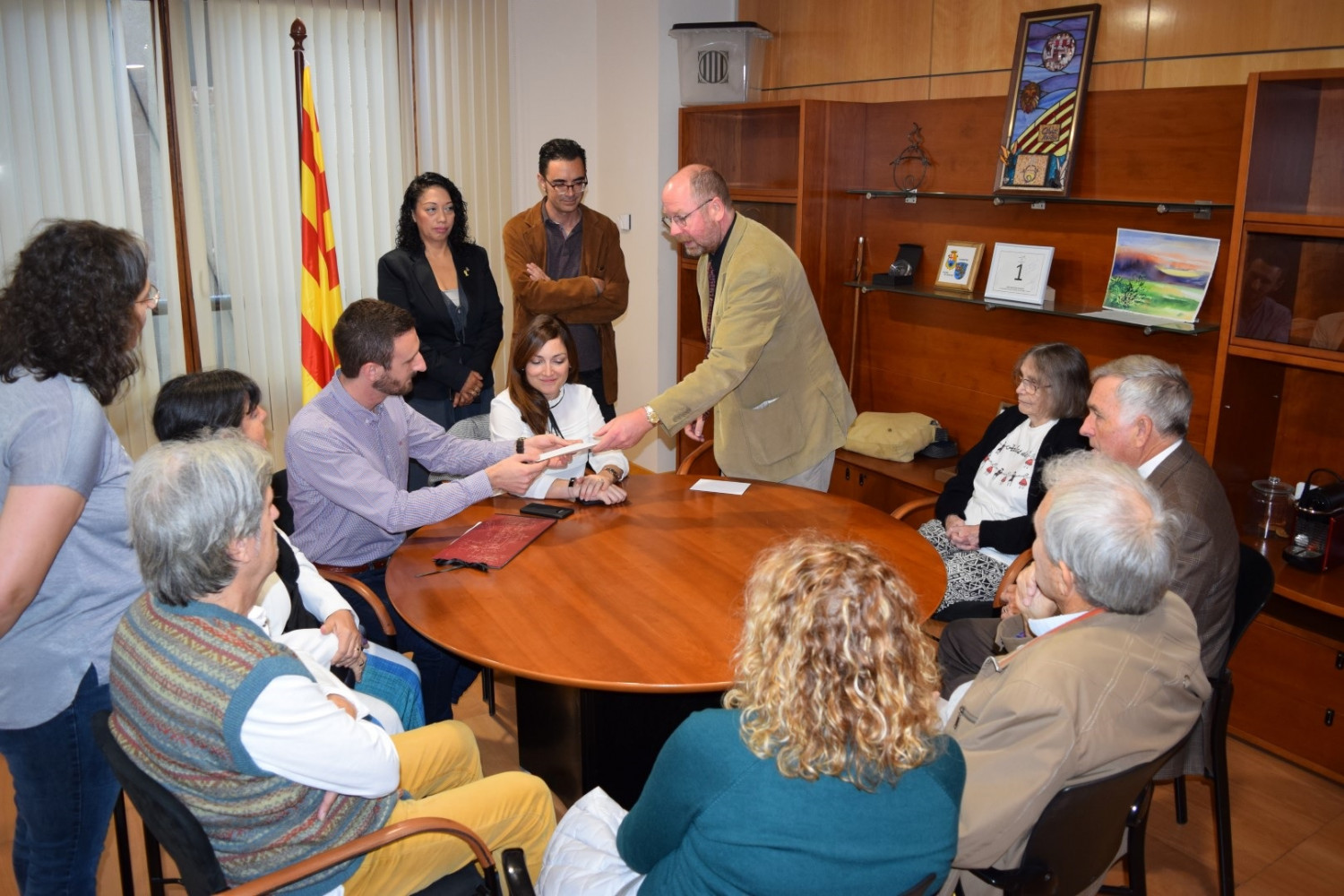 2. Rev. Jonathan Greaves presenting a letter from the Monmouth town Mayor.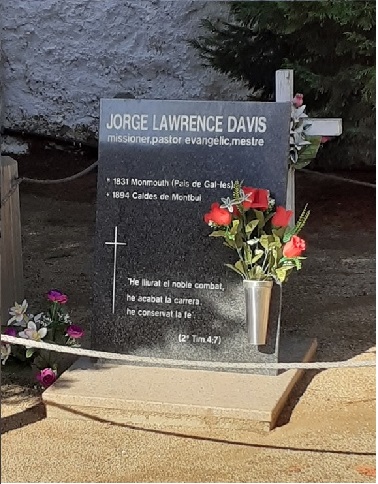 3. George Lawrence Davis Memorial, in Spain.
---